FACTS
Type asynchronous motor
Rated power 19 kW
Max. speed 3000 N/min
Voltage 48V
Max. current 432A
Protection rate IP65
Connection flange SAE 7
Cooling Liquid cooled
Weight (motor) 60 kg
Motor assembly
Governor module
Remote control
Instrument panel
Electrical pumps
Gearbox with reduction ratio
Keel cooling components
48-12 VDC-converter
Heat exchanger twin with raw water pump
Electricity is a power source with tremendous advantages, it is clean, it is silent and it provides torque from the very first revolution. Electricity is attainable from environmental friendly solar cells, windfarms, or a bit less friendlier gen-sets.
Imansson Electric Motors have been developed to offer a simple but powerful solution for barges and other small commercial utilized boats. The operating voltage applies Germanischer Lloyds' rules for classification and construction in regard to lifeboat's wiring systems that shall not exceed 50Volt. Imansson Electric Motor came to life after capital cities commenced a zero emission policy for down town waters, this includes also commercial boats for garbage-, moving- and parcel services with considerable weight and displacement. Most other propulsions were not fitting the bill by its performance, complexity or price, Imansson is a smart compromise suiting multiple applications. The 19kW electric motor is water cooled for steady endurance, the transmission with reduction gears purveys optimum shaft speed and a high torque. This rotating force allows using propellers with a large diameter; these so called 'high thrust' propellers are very effective at towing or at sailing under heavy weather conditions.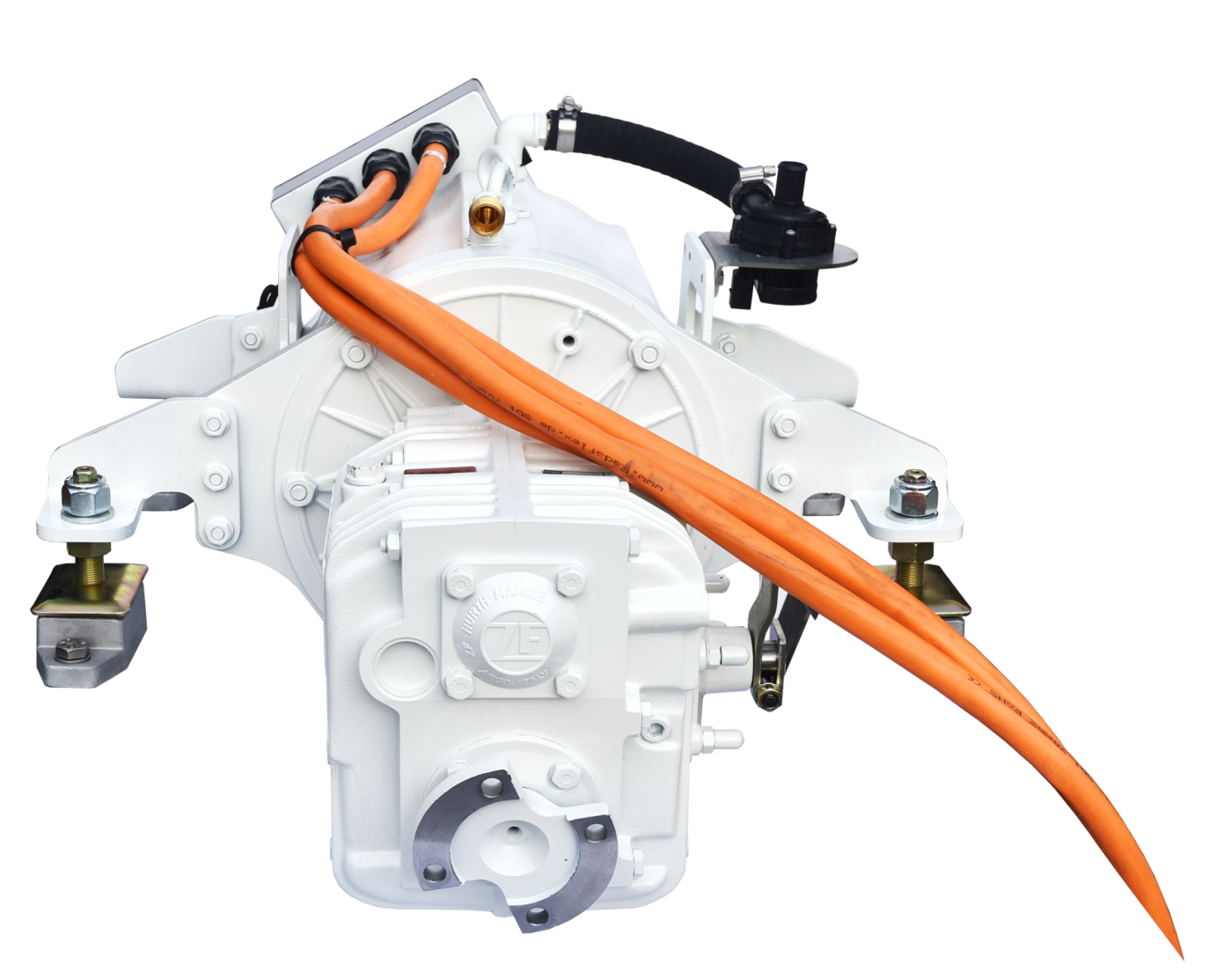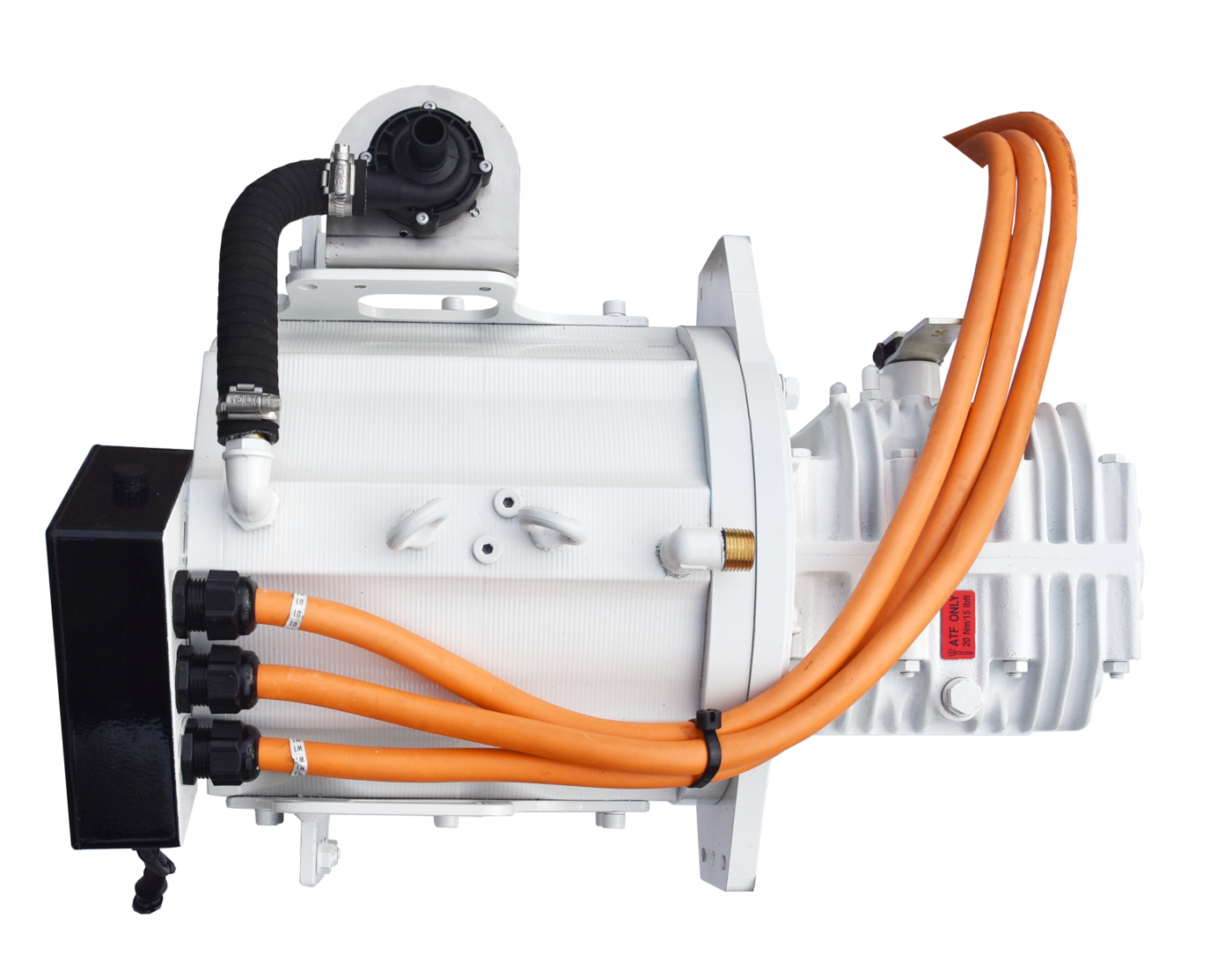 Imansson eP-19m
Gearbox
Dimensions
602 x 378 x 385 mm (basic)
602 x 562 x 385 mm (mounts)
Weight
89,20 kg
Reduction ratio
2.23:1
2.49:1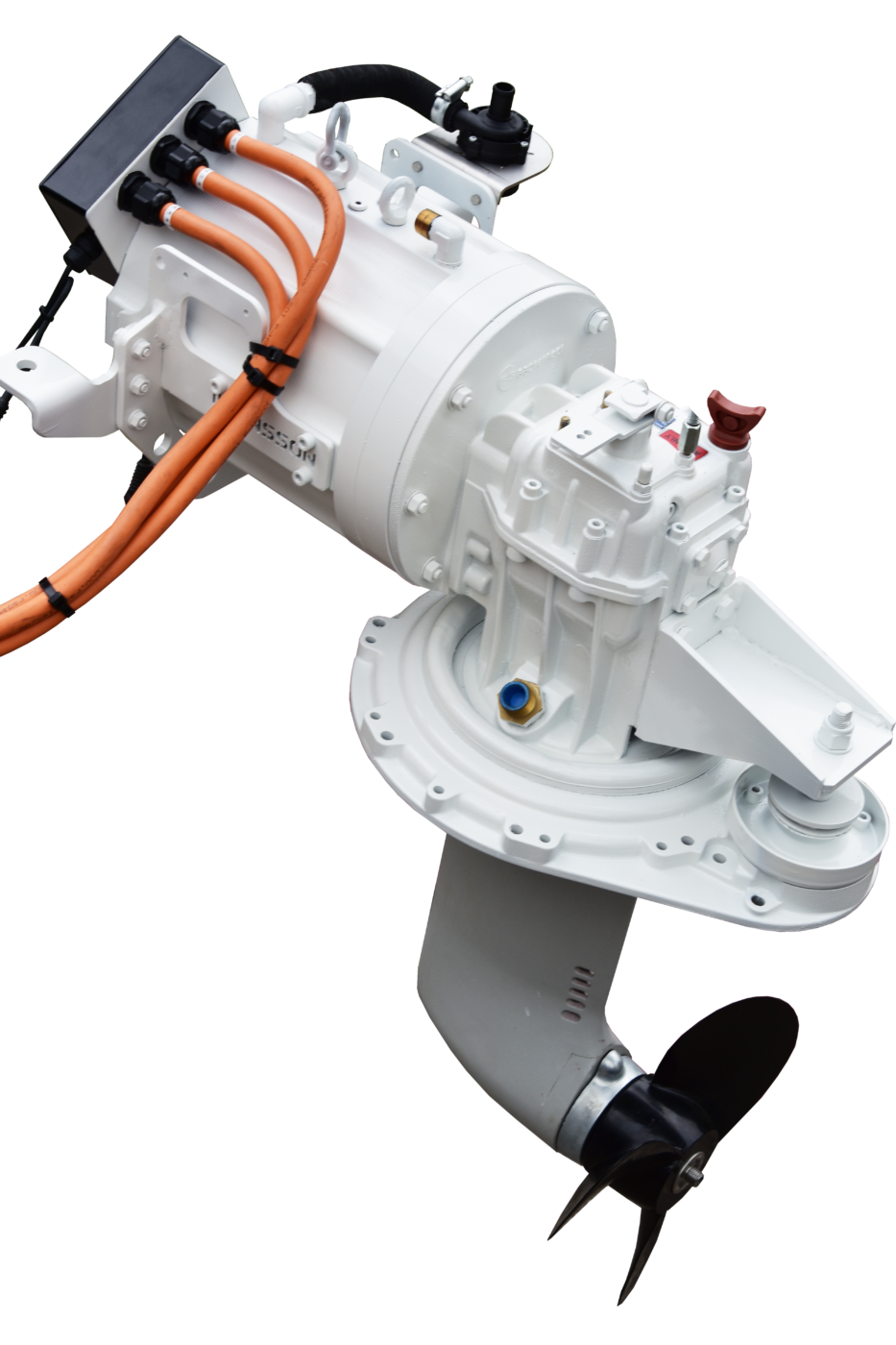 Imansson eP-19m
Saildrive
Dimensions
765 x 273 x 872 mm (basic)
765 x 562 x 872 mm (mounts)
765 x 562 x 402 mm (in MR)
Weight
108,20 kg
Reduction ratio
2.23:1
2.49:1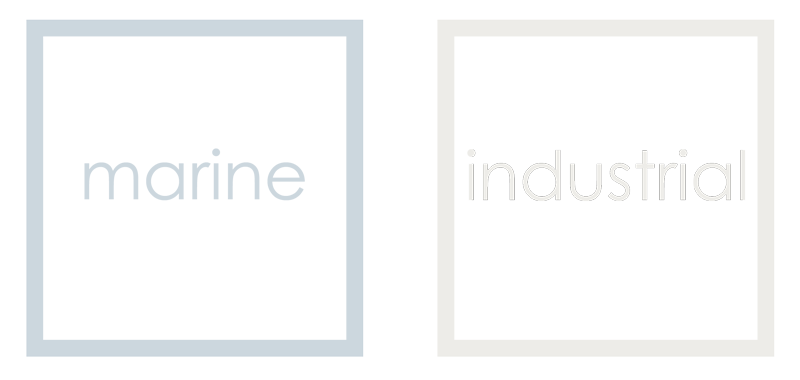 Imansson's EP-motors are current powered products, available in different versions; voltage and output may differ and so do the features. A significant difference is made whether the unit is intended for industrial or maritime use; the cooling is different. The nautical version is liquid cooled by an intercool system, the industrial version is air cooled. Other options are the means of transfer; these can be direct or with reduction. A gearbox itself offers so called 'down angle' or 'drop centre' possibilities.
The marine version is prepared for water cooling, the electric motor body possesses a labyrinth that is filled with coolant. An additional electric centrifugal pump forces coolant through a heat exchanger to keep the temperature low and efficiency high.
The industrial version is multifunctional; adapters make assembly with car transmissions possible. Other applications are in the field of agriculture and city parcel transportation & distribution.
Remarkable at Imansson EP-motors is the mechanical gearbox for propeller shaft applications the purpose of the gearbox is reducing revs and increasing torque directly-proportional to the ratio. Since the electric motor enables torque during the whole rpm range, the possibility exists to manoeuvre at very low speeds. Rudder pressure will linger as long as the propeller revolves.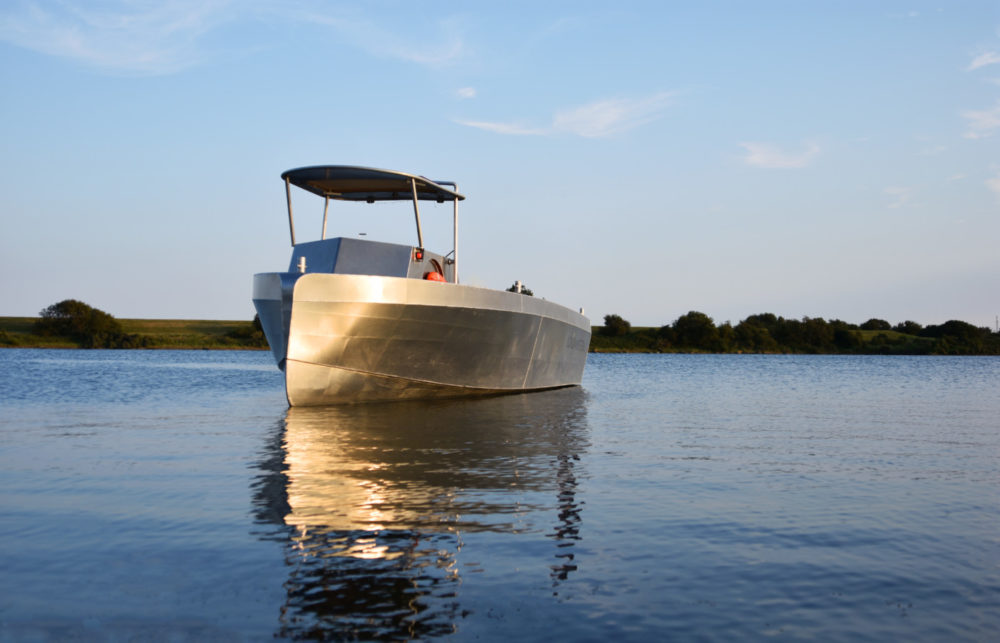 Load Master presenteert een 10 meter lange, elektrisch voortgestuwde aluminium boot met stoere professionele kenmerken.…